Smart Heating Control Installation in Maidstone and Surrounding Areas
Welcome to DB Plumbing Services, your #1 choice for innovative plumbing and heating solutions in Rochester, Kent, and the surrounding areas. Convenience, energy economy, and comfort are critical in today's hectic environment. To change the way you operate the heating system in your house, we provide state-of-the-art Smart Heating Controls.
What Are Smart Heating Controls?
With the use of cutting-edge technology, smart heating controls allow you to remotely monitor and operate your heating system from a computer, tablet, or smartphone. These user-friendly gadgets come with a number of functions that are intended to improve your comfort, ease of use, and energy economy.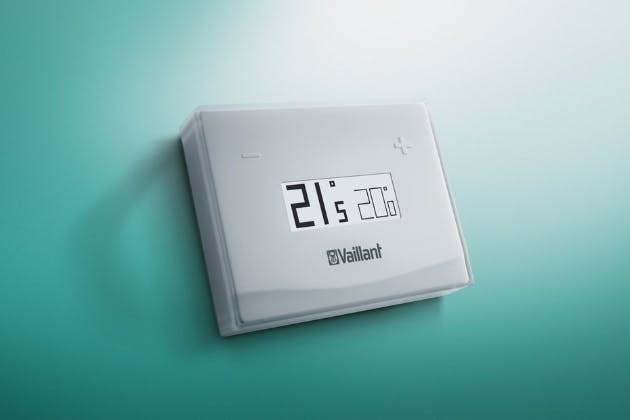 Advantages of Smart Heating Controls
With DB Plumbing Services, learn about the benefits of switching to smart heating controls:
1. Enhanced Control
You have the ability to change the temperature of your house at any time and from any location with smart heating controls. Enjoy the ideal temperature when you get home or make changes on the go to guarantee savings and comfort.
2. Energy Efficiency
You may programme heating cycles, establish temperature zones, and even have smart controls to learn your preferred heating settings over time. Significant energy savings and lower heating expenses are the outcome of this optimisation.
3. Remote Monitoring
Maintain peace of mind and avoid expensive surprises by keeping a watch on the performance of your heating system and receiving alerts for any abnormalities or repair needs.
4. Sustainable
Lowering your energy use is good for the environment and for your wallet. By effectively controlling your heating system, smart heating controls help you lower your carbon impact.
5. Compatibility
Smart heating controls may be integrated with a variety of heating systems, such as boilers, radiators, underfloor heating, and more, by our experts at DB Plumbing Services. We guarantee a smooth installation and integration with your current configuration.
6. Comfort and Convenience
Set heating schedules, change temperatures remotely, and enjoy a comfortable, personalised home environment with the utmost convenience.
Why Choose DB Plumbing Services for Smart Heating Controls?
We at DB Plumbing Services are committed to remaining on the cutting edge of heating and plumbing technologies. Our skilled technicians are educated to carefully and precisely install, configure, and maintain smart heating control systems. When you select us, you may anticipate:
Professional

setup and installation for your smart heating controls



Individualised advice on choosing the best system for your house
Reliable support and maintenance services to keep your system running smoothly
A commitment to delivering superior customer satisfaction
With DB Plumbing Services, discover the comfort of your home in the future. Invest in smart heating controls to have unprecedented control over your heating system.
Make an appointment for a consultation with us today to learn how energy-efficient and comfortable smart heating controls may be for your house. Embrace innovation with DB Plumbing Services!