Bathroom Installations in Medway, Maidstone & the surrounding areas
Are you looking to transform your bathroom into a stunning and functional space? Look no further than DB Plumbing Services for expert bathroom installations in Rochester, Chatham, Gillingham, Rainham, Maidstone, Bearsted, Aylesford, Wigmore, and Lower Rainham. With our 20 years of experience and a team of skilled professionals, we are committed to providing top-quality service and creating bathrooms that exceed your expectations.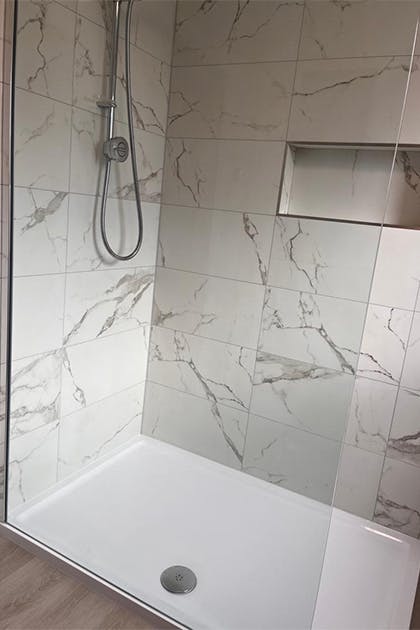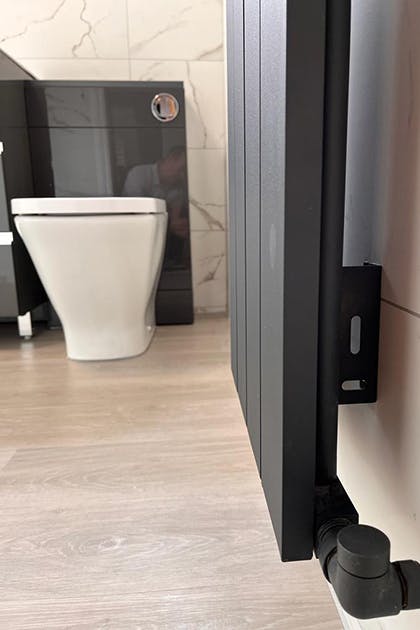 At DB Plumbing Services, we have the knowledge and expertise to handle all aspects of bathroom installations. Whether you need a simple upgrade or a complete bathroom remodel, our skilled plumbers are equipped to deliver exceptional results. We work closely with you to understand your vision, preferences, and budget, ensuring that the end result reflects your unique style and requirements.
Our Bathroom fitting services in Medway & the surrounding areas
We offer a comprehensive range of bathroom installation services to cater to your specific needs. Our services include:
Fixture Installation: We install a wide variety of fixtures, including toilets, sinks, faucets, showers, bathtubs, and vanity units. Our team ensures proper installation, secure fittings, and efficient plumbing connections for optimal functionality.
Shower and Bathtub Installation: Whether you prefer a luxurious shower or a relaxing bathtub, we can install the perfect option for you. From standard models to custom-designed showers and bathtubs, we handle the entire installation process with precision and care.
Tile and Flooring: Our experts can assist you in selecting the right tiles and flooring materials that suit your style and budget. We provide professional tile installation for walls and floors, ensuring a flawless finish that enhances the overall aesthetic appeal of your bathroom.
Plumbing System Upgrades: If your plumbing system needs an upgrade or replacement, our skilled plumbers can handle it efficiently. We ensure that the plumbing infrastructure in your bathroom is modern, reliable, and compliant with industry standards.
Bathroom Lighting and Electrical: Proper lighting is crucial for creating a functional and inviting bathroom. We can help you choose and install appropriate lighting fixtures that enhance the ambience and provide ample illumination. Our team also takes care of any necessary electrical work, ensuring safety and compliance with regulations.
Easy-Access Bathrooms and Adaptations
If you or a loved one experience limited mobility, you'll be pleased to know that DB Plumbing Services offer a specialised bathroom design and installation service for those in need of one. We offer a range of helpful fittings such as fold-down seats and basins, as well as being well-experienced in creating stylish and modern wheelchair-friendly bathrooms and wetrooms. It's our aim to keep our customers feeling as independent as possible in their homes.
Quality and Customer Satisfaction
At DB Plumbing Services, we prioritise the quality of our workmanship and customer satisfaction, visit our reviews and gallery page to see this for yourself. Our experienced plumbers pay meticulous attention to detail and use high-quality materials, fixtures, and fittings to ensure long-lasting installations. We are committed to delivering results that not only meet but exceed your expectations.
Contact DB Plumbing Services Today
For professional bathroom installations in Rochester, Chatham, Gillingham, Rainham, Maidstone, Bearsted, Aylesford, Wigmore, and Lower Rainham, trust the expertise of DB Plumbing Services. Contact us today to discuss your bathroom installation project, and let our skilled team transform your bathroom into a beautiful and functional space that you'll love for years to come.
Please give us a call at 07508 892 567 or send us an email at dave@db-plumbingservices.co.uk in order to learn more about our services or schedule an appointment. Alternatively, you can request a free, no-obligation quote by filling out our online contact form.